The Braithe O A Deer by Des Dillon
10th September 2014
Fankled shankies in the vanashin rid
licht o a Range Rover. I dusht the brakes
an hazards greetin Whitll we dae?
as I jamp oot scooping her aff the road,
that gracie neck, langer than I thocht, hingin.
Dinnae worry darlin, Ive gat ye. Joanne cradled
her heid ontil a cushion. Three braiths met.
Kissin her mooth I saw ma eemage
dwynin oan the muckle daurk een o life.
We wheeshed an clapped, ma paum oan her hert.
Faur in the wids we fund a haly place
an happit her hide in gowden brachen.
Then soond: the saft stramash o a young deer
risin ayont the trees tae thon starry whirligig.
Des Dillon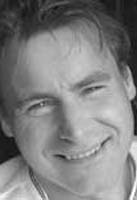 Des Dillon is a very widely published author in many forms. He is a poet, short story writer, novelist, dramatist, broadcaster, screen writer, and scriptwriter for TV, stage and radio. His work has been published internationally.
We are delighted to have a poem from him in this most important month for Scotland. A country man from Dumfries and Galloway, he makes us respond with him as he and his wife find a dying deer on the road in front of them, find a safe place to leave her and then see a young deer carrying on the life of the countryside.
Des wrote this specially for us. His narrative is simply expressed in resonant Scots. It is a fine poem to have with us in the coming weeks.