Travellers Songs
Through the collecting of folklorists in the 1950s, Scottish Travellers came to prominence as bearers of extensive repertoires of Scots song, amongst them many muckle sangs or classic ballads.
It is no over-statement to say that without the Travellers, the strength of the Scots song tradition would be greatly diminished.
The Stewarts of Blair were one of the most revered singing families, discovered working in the berryfields of Blairgowrie by Maurice Fleming and Hamish Henderson. The family went on to become very well known, travelling to the United States to perform. Here Sheila Stewart (b. 1937) sings Andrew Lammie, in the company of Ewan MacColl & Peggy Seeger, and her parents, Belle and Alec Stewart: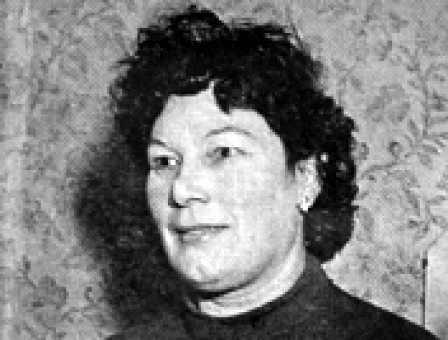 Jeannie Robertson (1908-1975) was discovered in Aberdeen in the 1950s. She became perhaps the most famous Scottish Traveller singer, releasing several albums and EPs of material, including in the USA, where her album was called Songs of a Scots Tinker Lady. Here Jeannie sings her family's version of Child ballad 13, Edward, known as My Son David:

Raretunes.org archive.

Jeannie's daughter Lizzie Higgins (1929-1993) was also a highly regarded singer with a rich repertoire. Here she sings The Three Gypsies at Kist o Riches.
The STV series Kay's Originals featured Belle Stewart (1906-1997) and Stanley Robertson (1940-2009" data-size="medium" title="My Son David" />
Whilst not strictly a 'Traveller' by birth, in lifestyle Jimmy MacBeath (18941972) of Portsoy in Banffshire was every bit the itinerant labourer and singer. One of his most famous songs was Tramps and Hawkers, a song of the road. Supposedly written by Jimmy Henderson of Brechin, 'Besom Jimmy', in the 19th century, it's sung to a tune shared by several other songs, notably from Ireland, The Homes of Donegal.
Here Bob Knight, a Traveller singer and songwriter, gives a wonderful rendition of the song. Bob says his wife's grandfather, George Robertson Stewart, was the man who gave Jimmy MacBeath his version of Tramps and Hawkers:
The Travellers also sang songs in their own tongue, cant, a mixture of Romany, older Scots and elements of Gaelic. Jeannie Robertson sings the cant song Bing Avree Barra Gadgie (essentially 'run away good man!") at the Kist o Riches website.
In the following video, Jimmy MacBeath gives a rendition of the cant song Hey Barra Gadgie: