Banff Academy pupils are fair trickit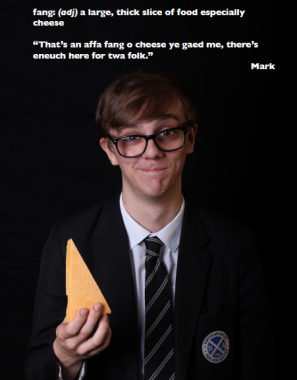 Pupils of Banff Academy, led by their teacher Dr Jamie Fairbairn, have completed a research project looking at the Scots words used in and around Banff, as well as people's attitudes towards Scots. They conducted interviews and used technology such as Survey Monkey to find out what people thought about Scots and Doric, and whether their use of language changed according to their circumstances.
The project was carried out in conjunction with Claire Needler, a PHD researcher from the Elphinstone Institute at University of Aberdeen.
The work completed by the pupils at Banff academy meets many of the specifications of the SQA Scots Language Award, such as identifying contemporary Scots words, describing linguistic features of Scots and communicating in Scots.
You can download the pdf version of their booklet, Fair Trickit, below; as well as a pdf of the words used by teachers at Banff as collected by the pupils.