David Walliams children's author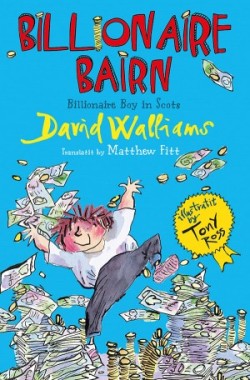 The hugely successful children's author David Walliams now has a couple of his novels translated into Scots. The Billionaire Boy, the tale of a boy with everything except a friend has been translated by Matthew Fitt as the Billionaire Bairn. Mr Stink is in Scots Mr Mingin, the story of a lonely girl and a smelly tramp.
Both books can be purchased at Black and White Publishing.