lgbteducation.scot poetry resources for primary schools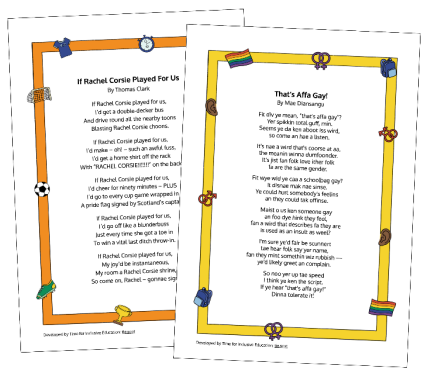 Scots Poetry Collection
lgbteducation.scot have published a resource featuring original poems written in Scots which feature LGBT themes.
The resource, which is aimed at learners working within CfE level 2, also provides a teachers' pack which has been designed to support teaching and learning in the 'Literacy' Experiences and Outcomes. All poems link to one or more of the LGBT Learning Themes.
The resource is featured on the 'primary resources' section of the lgbteducation.scot site.