The Teeger that Cam for his Tea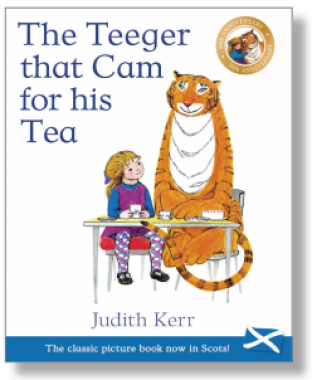 Susan Rennie has translated the much-loved children's book, 'The Tiger Who Came to Tea' into Scots.
The childhood favourite, by Judith Kerr, will now provide a fun introduction to Scots for younger readers. The book is available from mid-January.
This will be a popular addition to Susan Rennie's other translations, including 'The Wee Prince' and 'The Derk Isle'; the first book in the 'Tintin' series to be translated into Scots.
You can find out more about Susan Rennie, and her original books for children in Scots, by visiting her website.