Stories in Scots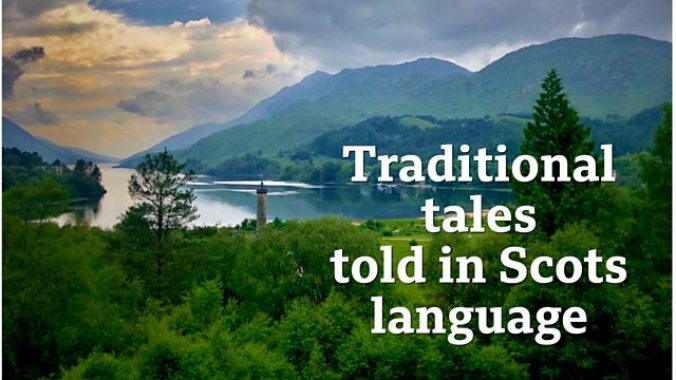 BBC Scotland has published a series of Scots audio stories for children and young people.
There are 10 stories:
Tommy and the Angel – a modern re-telling of Tam O'Shanter.
The Draiglen Hogney – a story about a young girl tasked with defeating an evil ogre.
Theseus and the Minotaur – set in modern-day Scotland, this story is a Scots take on tale of a creature with a bull's head and a man's body.
Shellycoat - written by Susan Rennie and based on the mythological creatures who haunt burns and rivers, this story has teaching resources available here.
Pandora's Box – a humorous version of the story, told by the eponymous young female protagonist.
King Midas – the famous story, given a Scots translation by Crawford Logan.
Helen and Aphrodite – the famous Greek myth is re-told in Scots.
The Candle and The Auld Man of Littledean – ghost stories, written by Alan Bissett.
The Stane – an engaging story about a young boy who has an amazing adventure after touching a Pictish stone.