The Tale O Peter Kinnen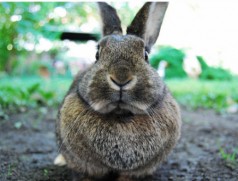 The well-known Beatrix Potter story 'The Tale of Peter Rabbit' has been translated into Scots by Lynne McGeachie and published by the Beatrix Potter Society as 'The Tale O Peter Kinnen' complete with original illustrations. By kind permission of The Beatrix Potter Society we are here able to provide the audio version of this wonderful story.
Copies of the book are available from The Beatrix Potter Society, along with details of Beatrix Potter exhibitions, places to visit and further publications.
Luath Press have also published another book by Lynne McGeachie about Beatrix Potter - 'Beatrix Potter's Scotland - Her Perthshire Inspiration'. Copies of this are available at Luath.