St Andrews Day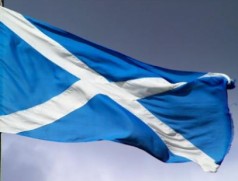 What better way to celebrate St Andrews Day than with a selection of Scots language songs and poems. Steve Byrne has put together a great playlist for St Andrew's Day - sing along, listen in and enjoy Scotland's special day.
In 'Tae gang free', Derrick McClure considers the ways in which patriotic feelings have been expressed in Scots poetry.
A Guid St Andra's Day tae ye's aw!