An Interview with Sheena Wellington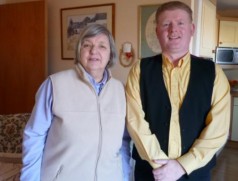 Traditional singer and songwriter, Sheena Wellington has extensive knowledge of the Scots language song traditions.
In this wide ranging interview Sheena talks about speaking Scots, growing up in Dundee and the life changing experience of singing at the opening of the new Scottish Parliament. You can find out more about Sheena by following links to her web site.