Shetland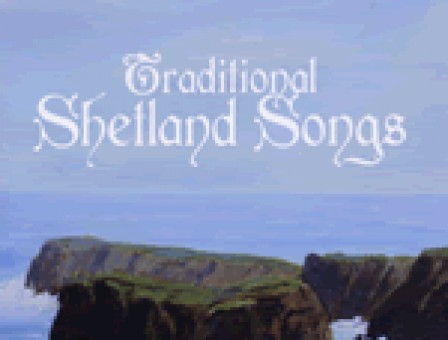 While better known for its strong fiddle tradition, Shetland's distinctive dialect has given rise to some of the most intriguing songs in the Scots repertoire.
Perhaps the best known Shetland song is The Bressay Lullaby, also called Baloo Balilli or Baloo Baleerie, which was made famous through recordings by Robin Hall & Jimmie MacGregor during the 1960s folk revival, amongst others.
Here are two samples -
- Elizabeth Barclay recorded in 1949 in Lerwick at the Association for Cultural Equity, site home to the Alan Lomax Archive.
- Margaret Tait of Sandwick singing a version in 1960 at the Kist o Riches website.
Significant collecting of Shetland material was undertaken by School of Scottish Studies fieldworkers such as Alan Bruford and Peter Cooke. Here one of the major source singers James Laurenson of Fetlar sings Saw Ye My Maggie at the Kist o Riches website.
The influence of Norn on Shetland's song is perhaps most evident in the ballad King Orfeo, a Scottish version of the tale of Orpheus and Eurydice. Kitty Anderson sings this version recorded in Lerwick in 1955 by Francis Collinson of the School of Scottish Studies.
Here's Malinky's version from their album The Unseen Hours, recorded in 2005, CDTRAX 276, with kind permission of Greentrax Recordings:
A great selection of audio clips highlighting the Shetland song tradition is available at the Shetland ForWirds website.
These include items from a lovely collection by Elizabeth Morewood called Traditional Shetland Songs, with more samples here.